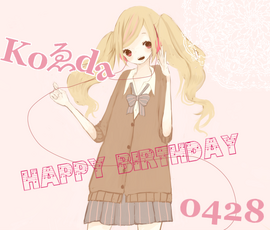 From May 25th to June 19th, 2011, supercell held an audition to find two new guest singers for their group. From over 2000 candidates, Chelly (17) and Koeda (15) were selected to be supercell's new singers.
Koeda is currently known best for the song 'My Dearest' that she sung as the first opening theme of the anime Guilty Crown. So far, Koeda has been the one to sing most of supercell's singles since the anime Guilty Crown. It can be noted that she was chosen to sing the ending theme of the TV anime Black Rock Shooter due to her energetic voice. She is a good friend of Chelly.
Koeda was born on 28 April 1996, and she is now 23 years old.  
Current Singles
My Dearest
Kokuhaku / Bokura no ashiato (告白 / 僕らのあしあと)
Ginirohikousen (銀色飛行船)
The Bravery
Hakushuu Kassai Utaawase (拍手喝采歌合)
Current Albums
ZIGAEXPERIENTIA
Monshirochou
Links
Videos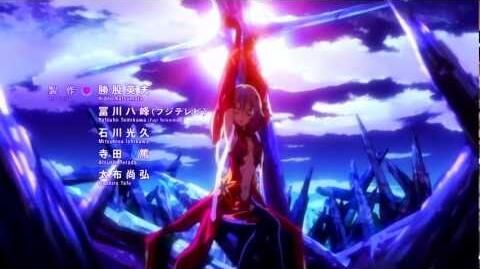 Community content is available under
CC-BY-SA
unless otherwise noted.